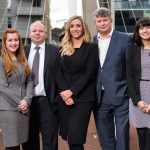 A family solicitor in Prestbury can help make sense of a troubled time. If you are experiencing a bitter divorce or separation, it can be a relief to know that you have support and guidance. A family solicitor will ensure that both yours and the rights of your children are protected. Whether the battle is about custody, child maintenance or visitation rights, we will ensure the best outcome for all concerned, especially the children. An emotionally troubling time, we offer our compassionate and professional support and assistance.
If you feel threatened in Prestbury, a family solicitor will take the time to explain the procedures and processes. Our expert will help shoulder some of the burden during a worrisome time. We know that children are especially affected by upheaval in their family, and we will work sensitively and gently with all concerned. We have many years of experience in all areas of family law. You can rest assured that you will receive only the most professional service from our expert. You will also find that our costs are affordable, and we can also tailor a payment package to meet your specific needs. No one likes upset, and it is our aim to find a working solution as quickly as possible. Our area of expertise doesn't only lie with children issues. Our family solicitor can also assist with other aspects of family law such as pre-nuptial agreements, injunctions, enforcement of court orders, civil partnerships, among others.
A family solicitor in Prestbury from our expert team is available to assist you when you need it most. If you are planning on a divorce, we have the compassion and the legal expertise to assist you through this emotionally turbulent time. You are welcome to contact BPS Family Law if you need the professional assistance of our family solicitor. We also offer a range of payment options to suit your requirements. These include a fixed fee, structured payments, as well as payment at the end of your case. When you use the services of our family solicitor, you can rely on support when you need it most.