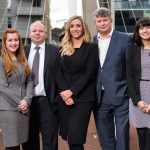 Choose BPS Family Law as your family lawyer in Prestbury. Hopefully, right now you have no legal family issues that need attention. Not always, but often enough, the need for a family lawyer is sudden. In the midst of a crisis is not the ideal time to shop around for a family law firm that you are comfortable with. In such a situation you often end up with advice from cousin Ernie's mate and tax attorney. He may be a great tax attorney but he's not well versed in family law. You need a name and phone number of a family lawyer already programmed into your contacts. It needs to be a well-respected, successful law firm that you've checked for references and areas of expertise. You might prefer to know how billing is managed before you need a law firm.
We welcome your questions, reference checks, and scrutiny. In Prestbury, family lawyer information is easily available. You will find we are a long-established, highly professional and well-respected law firm with a vast amount of experience in all areas of family law. Family law is not just divorces, although that is an important aspect. There is adoption, wardship, custody disputes, child abduction, parental responsibility, grandparent rights, civil partnerships, prenuptial agreements, court orders, injunctions and more. As you now realise, there is nothing frivolous about the work we do. It takes compassionate but clear and strong-minded lawyers to see clients through what may be the most turbulent times in their life.
When you have a family lawyer in Prestbury in your contacts list, you are prepared for some of life's most emotional and life-altering disruptions. You probably have a doctor you know to call for medical emergencies, a mechanic for car emergencies and an accountant to help you out of tax troubles. The hope is that you never need these emergency services but it's comforting to know who to call and who you can trust if needed. Contact BPS Family Law and schedule a consultation if family legal issues are imminent. If nothing is imminent, we're still glad to provide you with information, references and an explanation of our services. Should the need arise, you will already know you only have to call our number and place that need in our experienced hands.